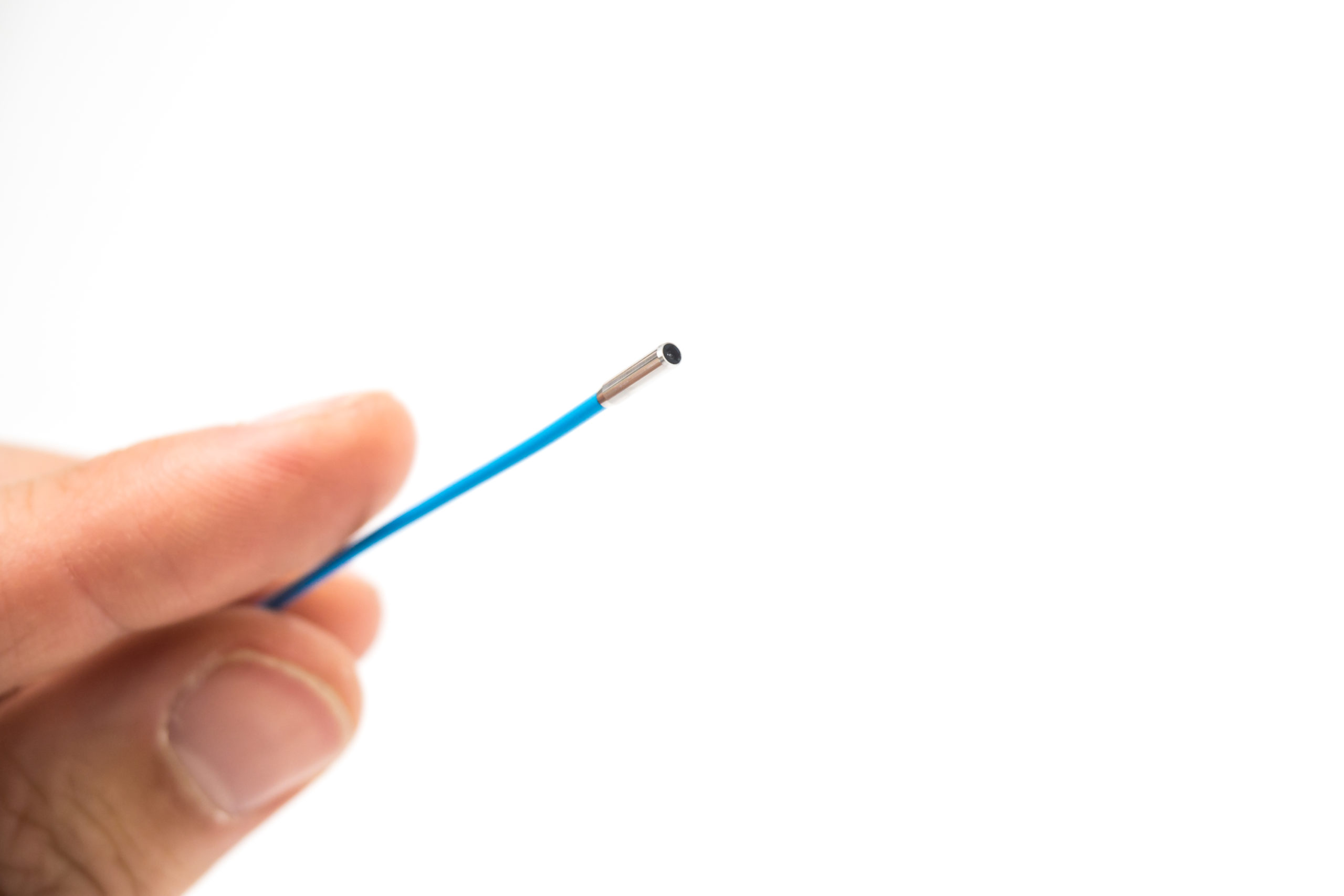 "See what you have never seen"
We have developed the Iriscope probe, a reusable miniaturized videoendoscopic probe of 1.8 mm (5.5 Fr). It ventures deeper than traditional bronchoscopes, so seeing previously unexplored areas becomes possible.
Iriscope enables a direct visualization of the puncture site so pulmonologists do not have to perform blind biopsies anymore.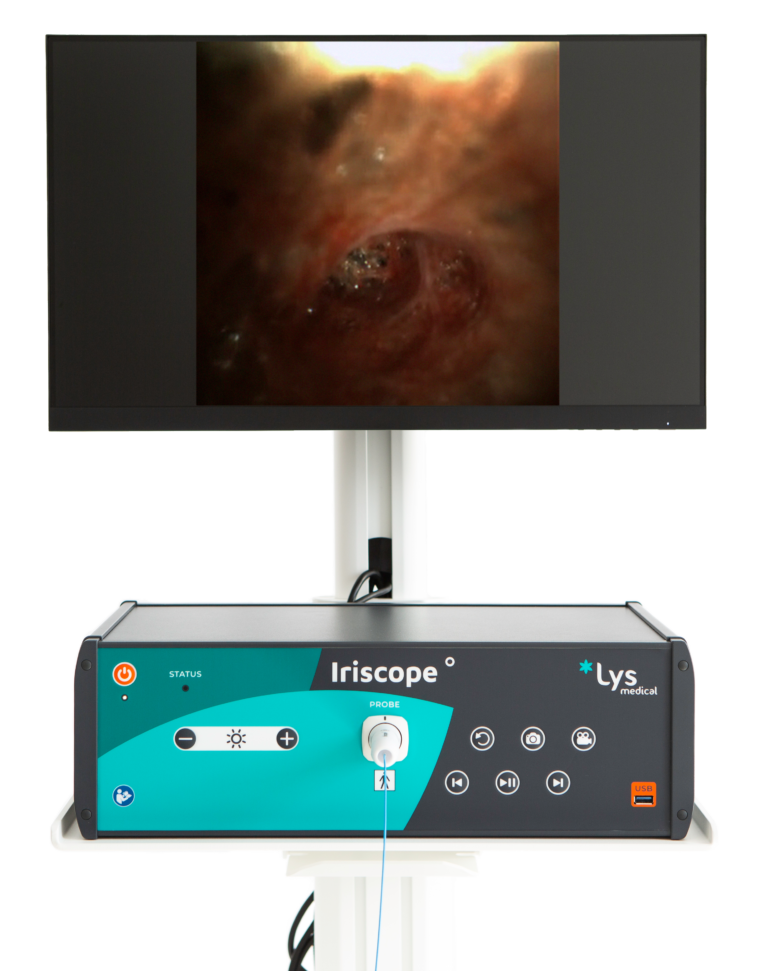 "Iriscope opens up new perspectives in bronchial endoscopy. We are discovering areas of the lung that were previously invisible to us."
Prof. Dimitri Leduc, MD, PhD, Erasme Hospital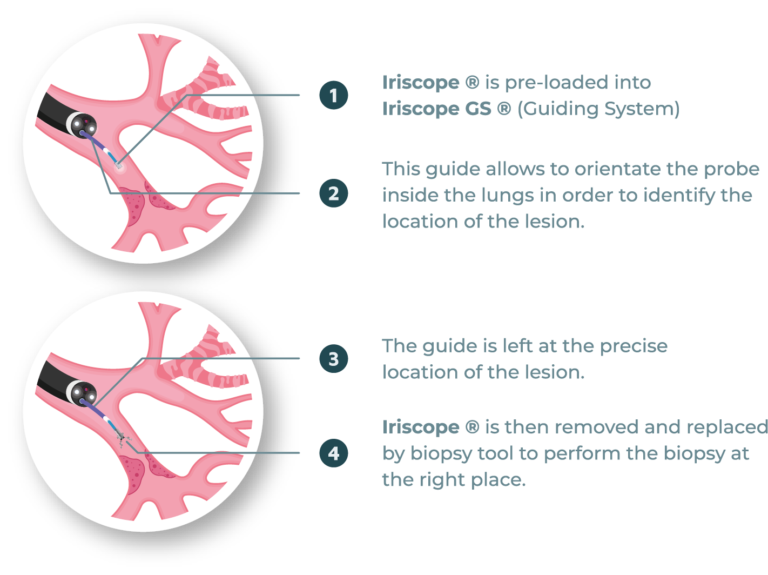 Iriscope Key features
Mini videoendoscopic probe with a 1.85 mm (5.5 Fr) diameter
Image resolution of 160k pixels (400×400)
Real-time visualization of lesions/puncture sites
Reusable probe, compatible with 2.0mm channel
Radiopaque
User friendly system, easy setup and operation
Dedicated controller
Custom mobility solution available
Iriscope GS Key Features
Single use guiding system, compatible with Olympus therapeutic bronchoscopes (2.8 mm operating channel)
Radiopaque
Telescopic handle
Position locking with respect to the endoscope
Flushing port
Iriscope Controller (ref : Iristar)
Compatible with regular endoscopic connections
Records videos and pictures on a USB Stick