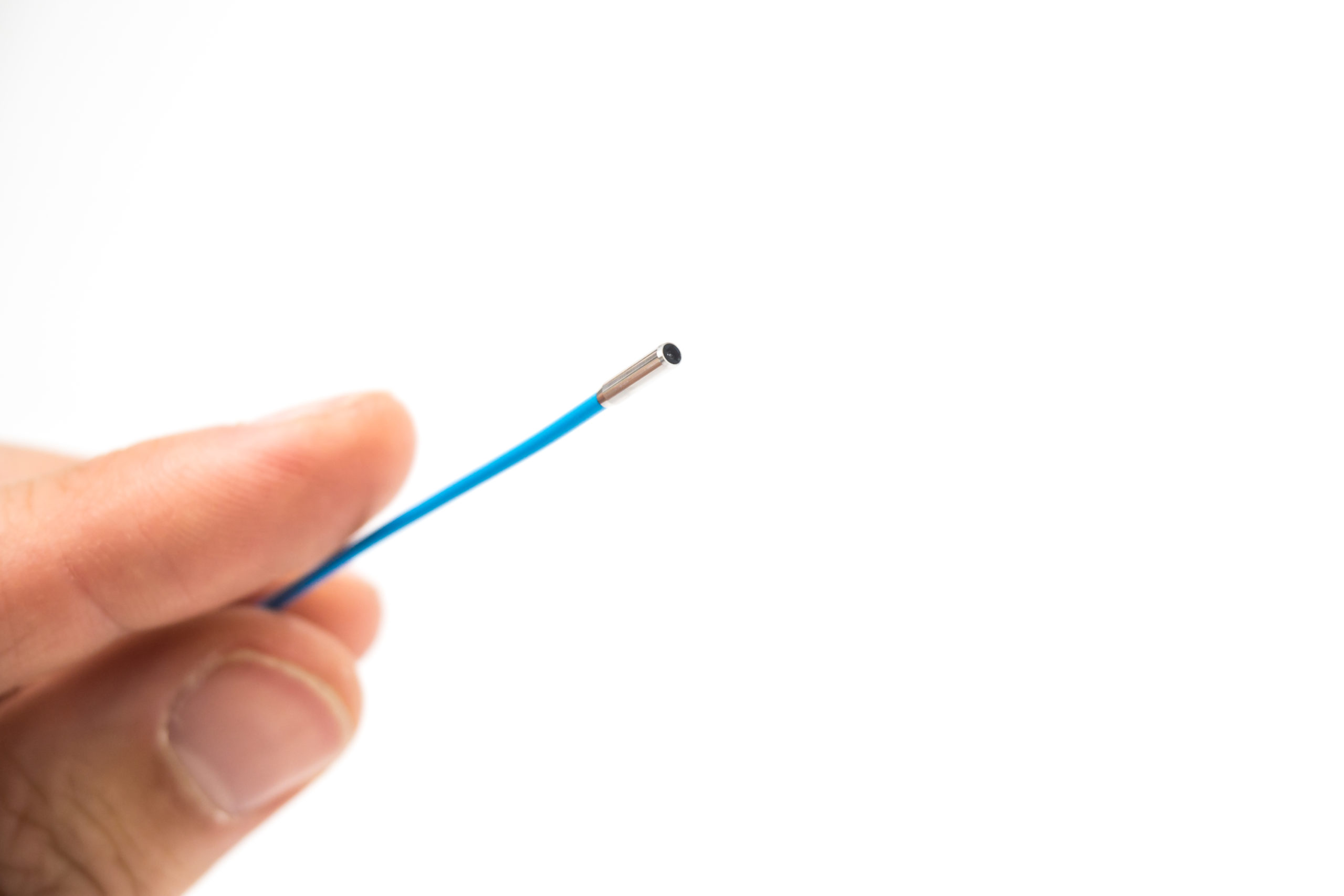 Explore the lung as never before

Have you ever felt frustrated not to be able to explore deeper with your regular endoscope ?
Lys Medical has developed Iriscope, a unique videoendoscopic probe designed specifically to enable the exploration of the deep lung.
Methods for diagnosing different types of lung disorders, including inflammation, infection or cancer – whether discovered incidentally or through screening – are constantly evolving.
Among these screening methods, non-surgical biopsies have a high safety profile, but the diagnosis yield of endoscopic biopsies varies from 50% to 70%[1]. Indeed, the sensitivity of biopsies is partly related to the location of the lesion.
Until now, no device has been able to visually explore the deep lung.
Lys Medical's goal is to improve the performance of bronchoscopy in the evaluation of malignancy or other lung pathologies at low cost and with less risk for patients.
We have developed Iriscope, a 6 French endoscopic tool that extends the limit of visually accessible areas.
With Iriscope, you can forget about blind biopsies.
[1] "Cognitive Load in Electromagnetic Navigational and Robotic Bronchoscopy for Pulmonary Nodules"; Kapp, Akulian, Yu, et al.ATS Scholar Vol 2, Iss 1, pp 97–107, 2021
Measurements and follow-up of the pathologies of the natural ways
In the field of pneumology, knowledge of the precise dimensions of the bronchial tree is essential in interventional procedures. They are used to evaluate and follow the evolution of airway diseases, as well as to determine the effectiveness of new therapeutic approaches.
Lys Medical is developing Helia, a safe endoscopic tool able to make precise measurements, to characterise and monitor a pathology, and to evaluate the effectiveness of a treatment.
Helia, will enable you to take measurements during the endoscopy thanks to a ready-to-use 2.5mm endoscopic probe.